Dedicated to nurturing their wine from earth to bottle, Terragena Vineyards produces limited production wines at an off-grid vineyard in Humboldt County, California. Nestled beside the Pacific coast in Northern California's rough-hewn, craggy Coast (Mountain) Ranges, Humboldt County is home to the unique ecosystem responsible for producing the Giant Redwood Forests and known for remarkable grapes and extraordinary wine.
The team at Terragena Vineyard is overseen by Chris Buchanan, winemaker and vineyard proprietor. Chris earned a degree in mathematical economics from Tulane University in New Orleans, LA before studying winemaking and viticulture at the University of California, Davis. While developing the Terragena estate vineyard, Chris worked with winemaker Derek Rohlffs of Bravium as a winemaker and bookkeeper in the San Francisco Bay Area.
The inspiration for Terragena wines come from the ruggedly beautiful hills, forests, and meadows that surround the vineyard. The same characteristics are expressed through the wines, with a sincere dedication to sustainability of the land at both Terragena Vineyards and partner vineyards.
In keeping with the Revittle tradition of sourcing healthy and naturally produced foods and wines, Terragena Vineyards uses pure and sustainable methods which include monitoring the grapevines closely and extensively farming by hand. Constant cover cropping and compost amendment is used to enrich the earth. The winemaker adds marine, yard-waste compost and organic fertilizer (e.g.: feather meal, wild-caught fish bone meal, cold water kelp meal, alfalfa meal, seaweed extract, and probiotics) for additional nutrients. The vines are irrigated during the summer utilizing rainwater caught and stored over the winter months in their 1,000,000 gallon pond. Drip irrigation is used to support the vines, allowing the deep roots to penetrate through the rocky Northern California soil. These techniques are practiced not only to promote stewardship of our planet but also to compose a better, more unique wine.
Revittle is currently offering three of Terragena Winery's top wines for delivery to your door: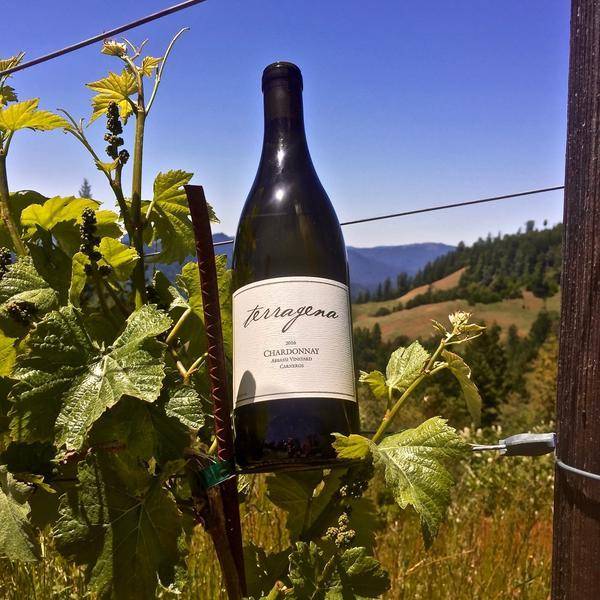 2016 Terragena Chardonnay
Abbassi Vineyard
A crisp Chardonnay with bright acid, complex aromatics, and persistent finish, which are hallmarks of the traditional Burgundy grape. Transplanted into the Carneros region of Sonoma County the low yielding, 40+-year-old vines produce wine with vivacious floral and fruit aromatics of apple, stone fruit, and lilies while young. You can expect the wine to mature with these and other aromas of honeysuckle, cinnamon, and caramel as it ages gracefully over the next 10+ years. 852 bottles were produced and bottled unfined and unfiltered.
Pair this wine with three of our outstanding offerings from Alpine Heritage Creamery - Paradise Colby, Yogurt Cheese, and Dutch country Swiss. Also Otterbein Acres Shepherds Alpine.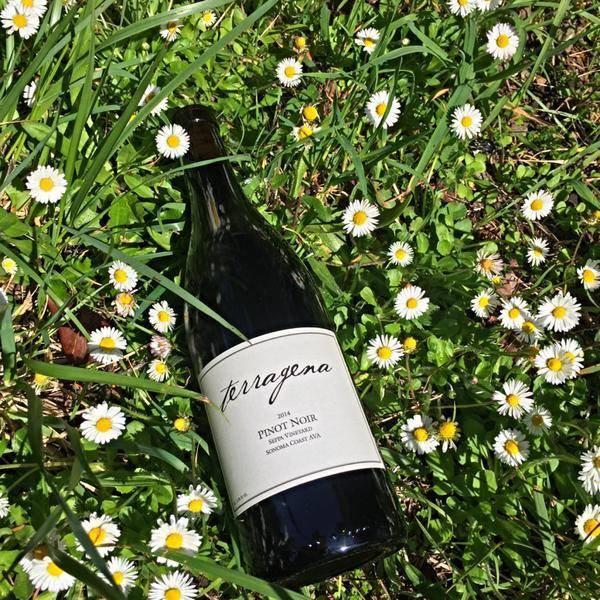 2014 Seppa Vineyard Pinot Noir
Seppa Vineyard, Petaluma Gap, Sonoma Coast, CA
Tart cherry and cranberry compliment the savory spice and floral notes of this Pinot Noir from the Petaluma Gap, a pending sub-AVA of the Sonoma Coast AVA. Instantly a crowd pleaser, but with aromatic depths that will intrigue even the most discerning of wine lovers. This wine is perfect to serve with your holiday turkey. The Seppa vineyard exemplifies some of the best qualities that the Sonoma Coast AVA has to offer. Pure 115 clone, aged in 1/3 new, 1/3 used, and 1/3 neutral French Oak. 2,016 bottles produced.
This Pinot Noir pairs well with any of our fresh or aged goat's milk cheeses.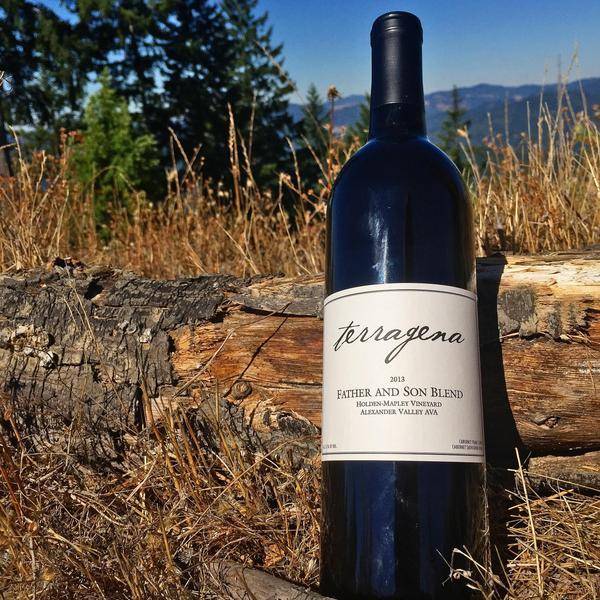 2013 Terragena Father Son Blend
Holden-Mapley Vineyard
This inaugural release is composed of Cabernet Sauvignon and Cabernet Franc in nearly equal proportions. The parent-child relationship of these grape varietals inspired them to name this wine "Father and Son," and the name is also a tribute to their families who continue to support them throughout their adventures. Subtle red and black fruit flavors with significant oak influence adding notes of black pepper, coffee, chocolate, vanilla, and cinnamon. All grapes for this wine are sourced from the family-owned Holden-Mapley Vineyard in Alexander Valley AVA along the Chalk Hill Road. Small hand-made production with 840 bottles produced.
Serve this for an unforgettable celebration with Labrador Morbier or any of our wonderful cheddars and aged cheeses.
A gift from the land, three exclusive and rare varietals to share with family and friends.